About US
Started in 2001, Baofeng has always been aiming at creating user value and innovating all the way in the past for more than 18 years.
From the first small factory of more than 30people, Baofeng has developed into a high-tech enterprise specializing in R&D, production, sales and after-sales service of handheld wireless walkie-talkies as well as accessories.
Since the establishment, the company has been focusing on R&D in the field of radio communication and is committed to continuous innovation of products. At present, our company has built up an R&D team of 50 people with rich experience in the field of wireless communication and has launched various series of wireless walkie-talkies and related supporting products.
At present, we have more than 1000 employees and a production base covering an area of more than 30,000 square meters, which is with high-efficiency production strength and advanced quality control levels. It is one of the major manufactures of wireless communication equipment in China.
Baofeng is equipped with advanced production technology and various modern high-tech equipment. including a fully automatic SMT placement machine assembly line, injection molding machine assembly line and integrated production line. We also use advanced instruments to detect our product performance such as wireless integrated tester, spectrum analyzer, network analyzer, oscilloscope, adjustable power supply, etc., ensuring the stability and high quality of product quality. The company strictly follows the ISO 9001:2000 standard to arrange the production process, so before the eath product leaves the factory it must undergo various rigorous tests like vibration test, pressure test, high and low-temperature test, rain test. etc., making sure the product is 100% qualified equipment, including a fully automatic SMT placement machine assembly line, injection molding machine assembly line and integrated production line. We also use advanced instruments to detect our product performance such as wireless integrated tester.
The company's classic products, UV-3R and UV-5R. have passed the CE certification Of the European Telecommunications Standards Committee (certification number: CE 0678) in March 2011 and passed the RoHS certification in April of the same year, laying a solid foundation in the European market. In May 2012, the new product UV-5R also passed the FCC certification Of the US Federal Communications Commission and the European ROHS certification, paving the way for large-scale entry into the US market. AS time goes by, more and more Eaofeng radios are with qualified certification in the US and EU.
Baofeng series products not only have been sold all over China. having a large number Of agents and establishing a nationwide marketing network. In addition, most Of the Baofeng products are also exported to the United States, Europe. Japan, Southeast Asia, South Asia, the Middle East. Africa, and so om At the same time, Baofeng has more and more resellers in foreign countries.
Baofeng's vision and mission is to become the industry leader, Baofeng's way of innovation. Baofeng has always adhered to the business philosophy of building the most professional walkie-talkie manufacturer in China, Based on the tenet Of "customer first, service first, reputation first", Baofeng Strives to operate and forge ahead, With the concept Of enterprise does not grow up from success. but from the times", Baofeng is committed to building a century-old enterprise with a long history.
DEVELOPMENT HISTORY
Founded in 2001

In 2004, Baofeng's factory area was expanded three times. A modern, standardized production workshop and assembly line were established.

In 2002, Baofeng launched the first self-developed professional walkie-talkie.

In 2001, Mr. Wang Jinding founded Baoan Electronics Co., Ltd. in Nan'an City, Fujian Province in Nan'an City, Fujian Province.

The introduction of professional equipment

In 2008, Baofeng's products diversified and its market share gradually increased.

In 2007, Baofeng introduced a semi-automatic injection molding production line to further enhance the company's research and development capabilities.

In 2006, Baofeng was designated as the communication product of the 13th Guangzhou International Dragon Boat Race.

Passing relevant certifications

In April 2011, Baofeng passed the EU RoHS certification, laying the foundation for the company's products to enter the European market.

In March 2011, Baofeng's latest products passed the CE certification of the European Union.

In September 2010, Baofeng Company was awarded the vice president unit of Quanzhou Radio Interphone Industry Association.

In May 2010, Baofeng launched the first dual-band LCD walkie-talkie, which rapidly increased the company's market share.

In September 2009, Baofeng passed the ISO 9001:2008 quality management system certification and implemented standardized production.

Honor

2016, Baofeng won the outstanding contribution award.

2015, In September, the company received a credit rating of enterprise credit rating.

2015.11, Baofeng company in November won the famous trademark in Fujian.

2014, In December, the company was awarded the second vice president of Quanzhou Information Industry Association.

2013, Baofeng company was identified as the 2013 municipal business credit business.

2012, In August, Baofeng launched a new design and first dual-band transceiver with strong functions such as cross-band dual watch and relayed forwarding confirmed.

2012, In May, Baofeng's newest design UV-5R, 3R got FCC Certificate Approval.

To be continued...

"Fujian Nan'an Baofeng Electronics Co., Ltd." changed its name to "Fujian Baofeng Electronics Co., Ltd."
To build corporate culture with an elite team; to cultivate outstanding employees with a better corporate culture.
Promote sustainable development with excellent employees; promote industrial development with management products.
Pursuing enterprise benefits with industrial development; condensing outstanding talents with enterprise benefits.
COMPANY CULTURE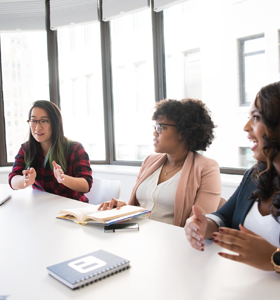 Outlook
Become a leading company in walkie talkies.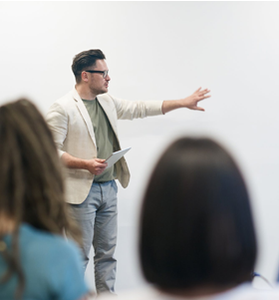 Mission
Technology, Communication, Responsibility.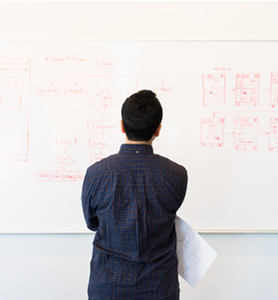 Core Values
Integrity, Trustworthiness, Harmony, Innovation.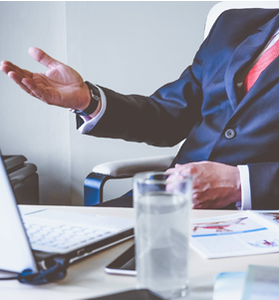 Business philosophy
Keep improving and operating with integrity.