$31.99
Sale
Regular price
$33.99
      What's Baofeng...
      What's Baofeng UV-5RX3UV-5RX3 is a compact, ergonomically-designed multi-band HT which balances cost, functionality, and reliability. It provides a real 5 watts in the frequency range of VHF,...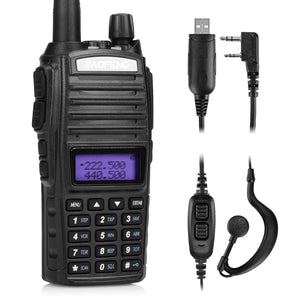 $29.99
Sale
Regular price
$49.99
Sold out
  Take it always on...
  Take it always on the way, a pretty good helper in your rig, especially car-to-car communication, jeep riding, vehicle driving. Keep your team safety for emergencies while outdoor adventures,...